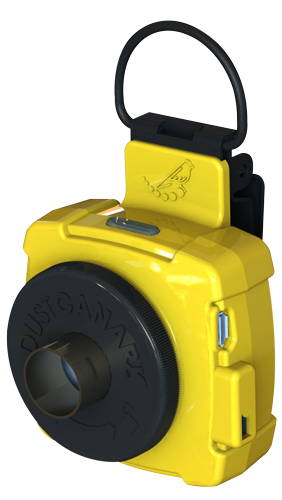 Personal Respirable
Dust Alarms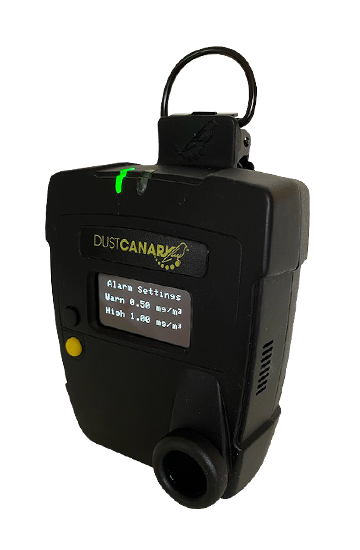 Personal Respirable
Dust Monitors


Daily protection
and Surveys
Complement periodic compliance dust sampling with compact 'full-time' personal dust monitoring.
Empower your employees to control their own dust exposure by providing instantaneous warnings of changes in respiratory dust, so they can take evasive action to minimise their exposure.
Enhance your dust control measures and boost workplace safety outcomes through a deeper understanding of: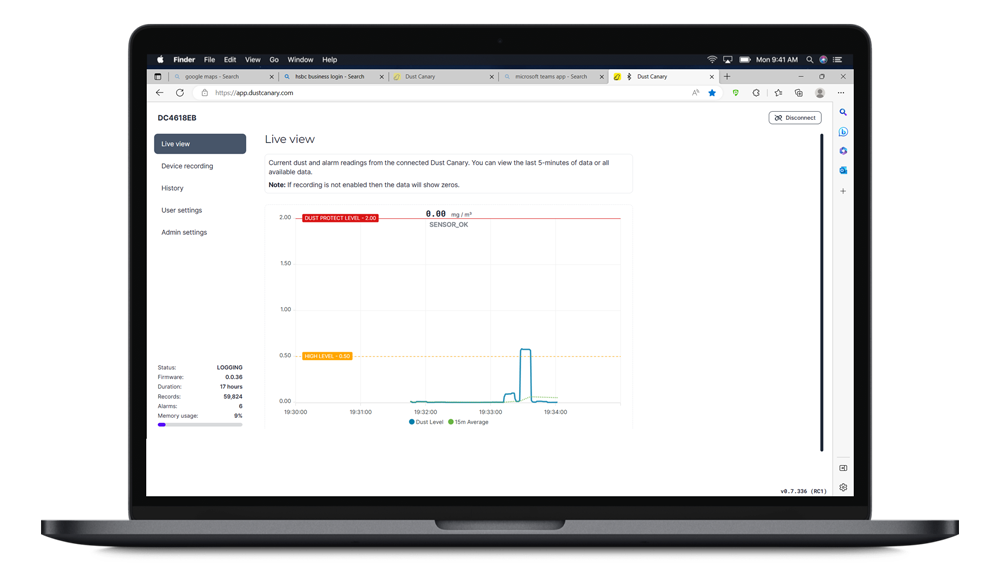 Discover the latest news, articles and events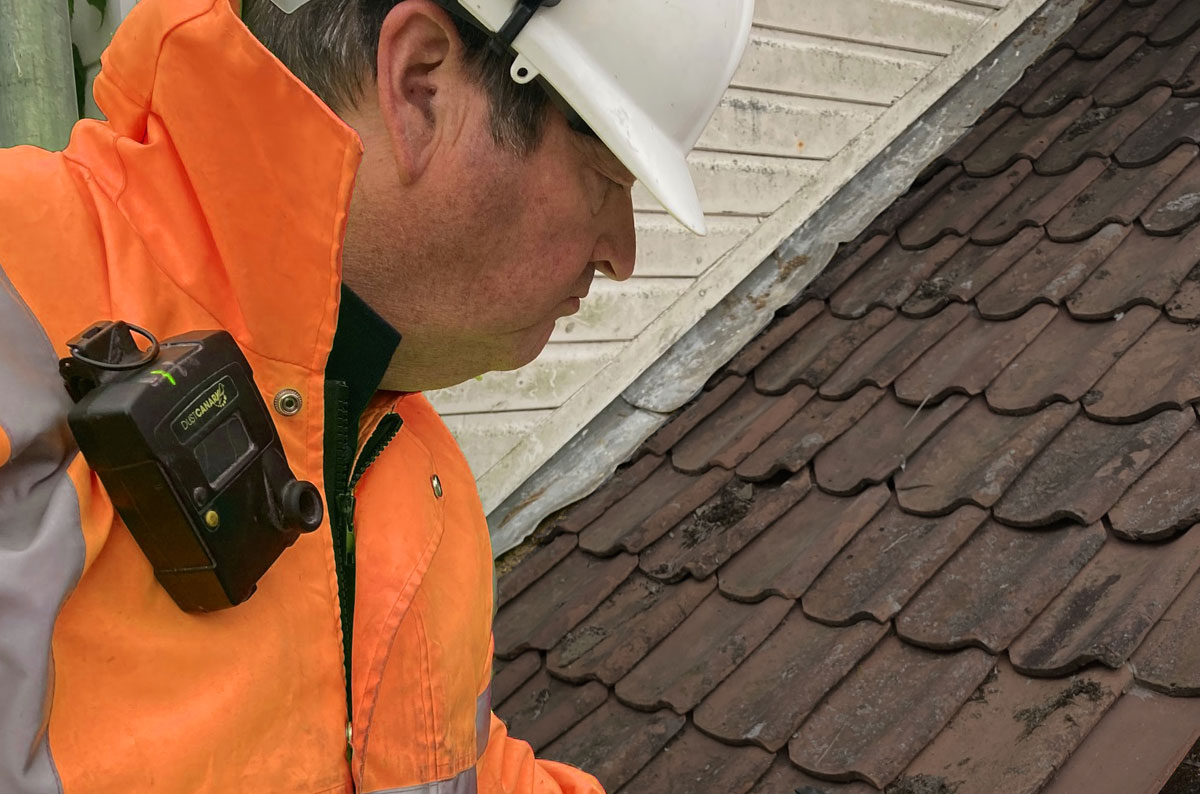 Real-time personal dust monitoring, as a new tool for managing exposure risk in the workplace, helps warn and inform workers about their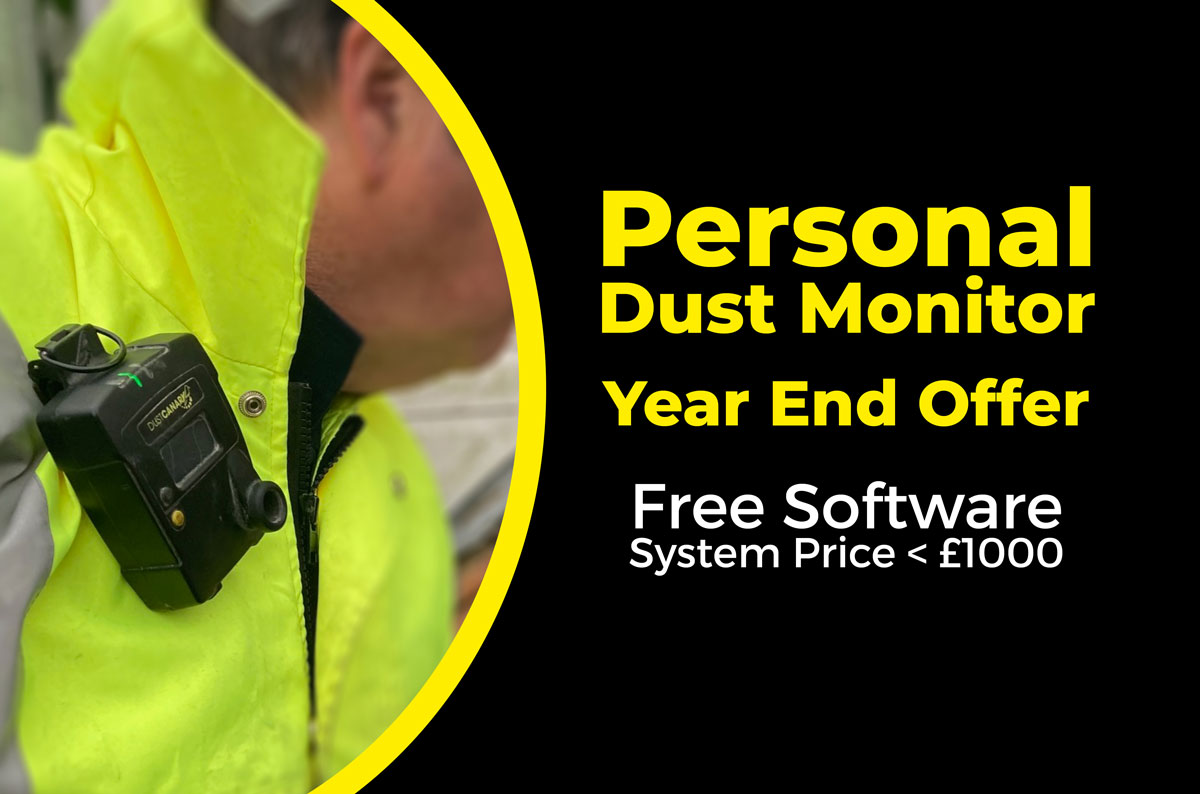 The DustCanary TREND 420 enables practical dust monitoring daily, to help protect respiratory health in the workplace. Datalogging of real-time dust levels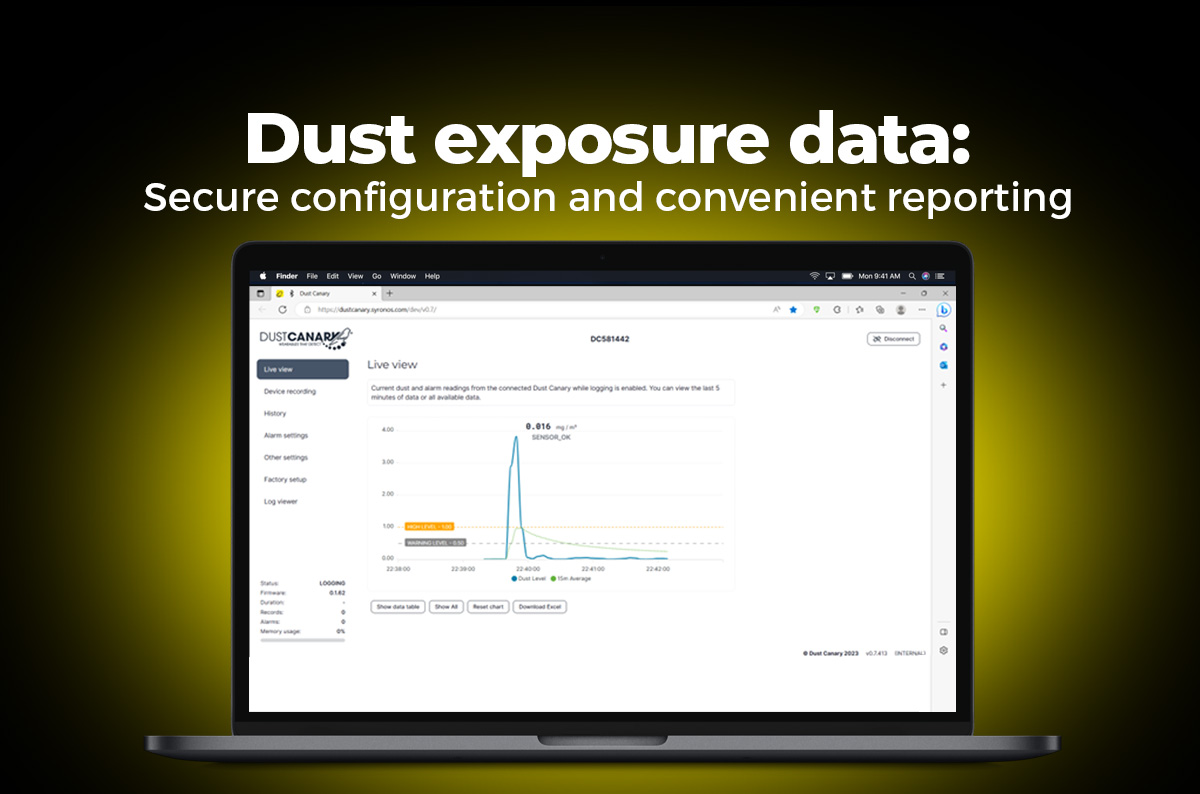 The DustCanary browser application provides a responsive, fresh, secure and private web experience for reporting dust exposure profiles recorded by DustCanary wearable
DustCanary Monitor and Sampler Range
| | DustCanary 220 | DustCanary 420 | DustCanary - CPAS | DustCanary - CPAM |
| --- | --- | --- | --- | --- |
| Purpose | Respirable dust alarm for workplace safety | Respirable dust monitor for workplace exposure protection | Wearable compact sampler for Workplace Exposure Limit (WEL) assessment | Wearable monitor and sampler for conducting dust exposure surveys |
| Dust fraction measured | Respirable dust | Respirable dust | Inhalable dust | Respirable, PM1, PM2.5 and Inhalable |
| Measurement frequency | Instantaneous with configurable alarm delay | Recording of 1–60 s average | Average for sampling period | Recording of 1–60 s average |
| Usable Output | Visual and audible alarms on exposure to respirable dust | Graphical Display (dust level & trend) Visual and audible alarms & Record of Respirable dust over time | Average dust concentration over working shift | Dynamics of concentration of different particle sizes over working shift |
| Occupational Health Benefit | Warning to personnel to fit Respiratory Protection Equipment (RPE) properly or move away from exposure area | Records of respirable dust exposure and personal protection | Compliance with Workplace Exposure Limits | Informed dust exposure data for mitigation plans |
For further information on DustCanary's products, please find the click on the buttons below to download our Datasheets.
Would you like to receive updates to your Inbox about the latest devices and developments in safeguarding respiratory health in the workplace?
For more information on Personal Dust Monitoring Wearables, get in touch today